The Enlighten Evolution teeth whitening system is a tried and trusted treatment which brightens teeth by up to 16 shades.
Over 14 nights, you will wear trays filled with the Enlighten whitening solution. On the last day, you will visit Mumbles Dental Suite for a final treatment which will be carried out by one of our experienced dentists or hygienists.
The results achieved with Enlighten's Evolution differ for every patient, however this product's manufacturer guarantee patients that their teeth will whiten to a specific shade (B1).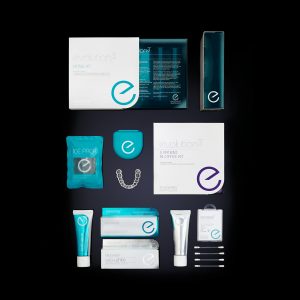 The effects of Evolution can last for a number of years if you use a regular top-up treatment and maintain a thorough cleaning routine.
It is a perfectly safe system to use at home and we will offer advice on how to minimise any sensitivity issues. This includes providing you with de-sensitising swabs for use during the 14-day home treatment.
For more information about Enlighten's Evolution or to book an appointment, please click here or call 01792 368547.
BACK TO TREATMENTS